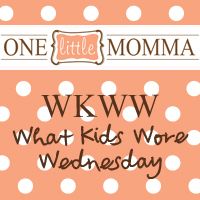 So we had a fun two days of Valentines. On actual Valentines Day, Eric and I went out for Dinner, and brought Naomi with us. It was nice to get out together. Right after we went into the restaurant, and were waiting in line, Naomi got fussy, so I had to go out to the car and nurse her ( Yeah, I guess that what dates are like sometimes if you are a mom of a newborn!). For actual Valentines Day, I made a yummy breakfast of pancakes with nutella and strawberries on top, and chocolate milk. That evening was the Valentines Banquet here at the school. So Samuel, Naomi, and I got to get dressed up for that. Eric had to cook it, and he did a wonderful job! Here are some pictures of the banquet, and a couple of Naomi's 4 week old pictures I took on Valentines. That was a lot of fun! What did you do for Valentines?
Outfits details: my dress: free table; my shirt: thrifted; my shoes: Marshalls - Samuel's outfit:
Vest: Children's Place via Garage sale, shirt and pants: Garage Sale; Shoes: Payless - Naomi's outfit: Dress: Target; cardigan: Target.
Diaper: Boogie Bear Creations